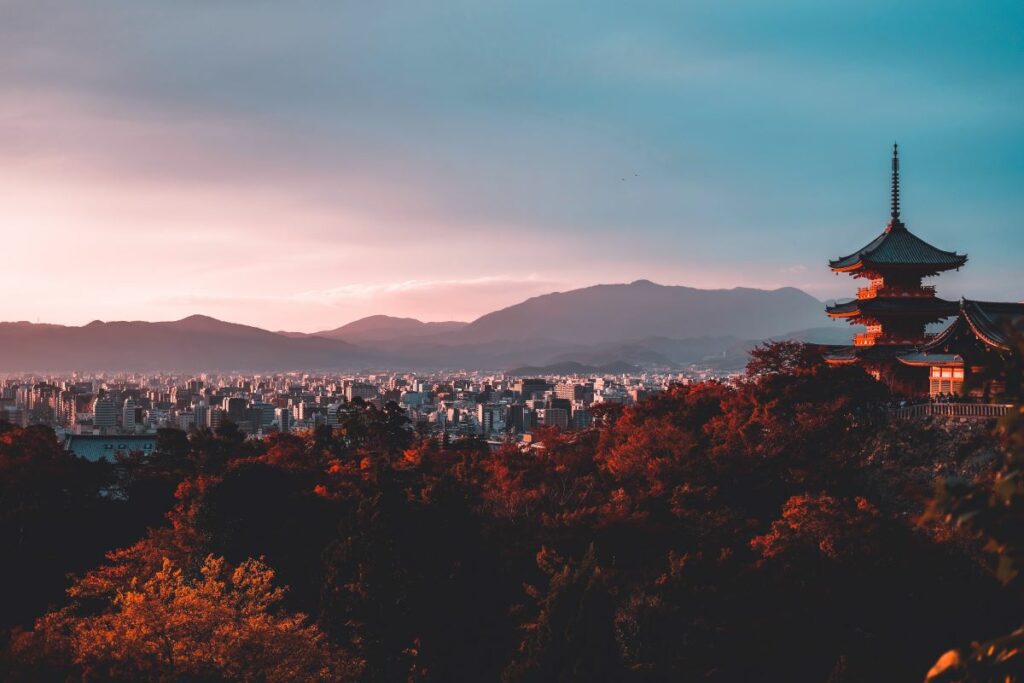 Ever since Word of Life Japan was founded in 1982, the ministry has been dedicated to sharing the hope of Jesus in this beautiful country. Shinto and Buddhism are the primary religions in Japan, and less than 0.6 percent of the population claim evangelical Christianity. In this largely unreached nation, God is working through faithful missionaries both on and off the field to transform lives.
Local Church Networks
Chris Steiner recently gave several encouraging updates on the ministry in Japan. He began serving as the interim field coordinator for Word of Life Japan in 2020, offering guidance and support stateside for the team who was serving on the ground during the difficulties brought about by COVID-19. More recently, he has been working with key staff members in Word of Life Japan to prayerfully strategize effective ways to advance the gospel.
One of the team's primary areas of focus has been connecting with local churches, especially as they deal with ongoing effects from the pandemic. Many churches were shut down for two years due to COVID, and some are still not meeting in person today. The team is excited to partner with pastors and ministry leaders through these challenges, providing biblical resources to help them serve their congregations and reach their communities.
Gospel-Focused ESL Ministries
Despite the obstacles over the past several years, God is doing great things in Japan. For instance, Word of Life had the opportunity this summer to partner with a Japanese community church to host an ESL (English as a Second Language) event. Every Sunday afternoon, the team invited young families and children to come and engage in English learning through games, activities, and songs. The Kid's English event also included weekly Bible lessons from the Old and New Testament, culminating in the story of Jesus. This was a wonderful way to introduce families to church – and also to the message of hope found in the gospel.
Provision for the Staff Team
The Lord is also providing for the ministry team in Japan. Chris shared that they have been praying for more Japanese nationals to be part of the ministry. He is excited to report that a Japanese student who just graduated from the Bible Institute in Florida will be coming on staff this year. This man previously helped start a Japanese church as well as a coffeehouse ministry in Japan. He recently married a Word of Life missionary, and the couple is excited to serve together on the field. There is also another couple in Japan who has worked with Word of Life camps and youth ministries and recently committed to joining the team full time. It is a joy to see God answer the prayer to bring in more laborers for the harvest.
Building gospel-driven connections takes time. For many people and cultures, forging a long-term, trusting relationship is critical to softening their hearts to the truth of God's Word. As Word of Life Japan continues to invest in the students and families in their communities, they are excited to see how God uses this ministry to change lives forever.
---
Please Pray
Pray that God would continue to provide Japanese partners for the team on the ground.
Pray for the Japanese children and families who have started attending church as a result of Word of Life's ESL ministries. Pray they would respond in faith to the truth of the gospel.
The team at Word of Life Japan is working on plans to build a ministry center in a central location where they can equip missionaries and send them all over Japan. Pray that God would supply the resources necessary to reach this goal.
Get Involved Today
Support Word of Life Japan as they reach youth and families with the gospel.
Explore the worldwide ministry of Word of Life.