As church doors around the world start to swing back open, many are finding that teenagers aren't rejoining their families and friends in the pews. But in Austria, Word of Life missionaries are seeing students rise up and rush back to take roles as leaders in their local congregations.  
As Austria shut down and churches closed their doors, God stirred the hearts of Word of Life Missionaries to rethink how they would serve, evangelize and disciple kids and teenagers in the face of so much uncertainty. When it seemed like shut down may only last a few weeks, the staff threw themselves into making 45-minute YouTube videos with games, skits, worship, and a message. When it became clear we'd all be staying inside for a while, they joined the rest of the world and created Zoom accounts.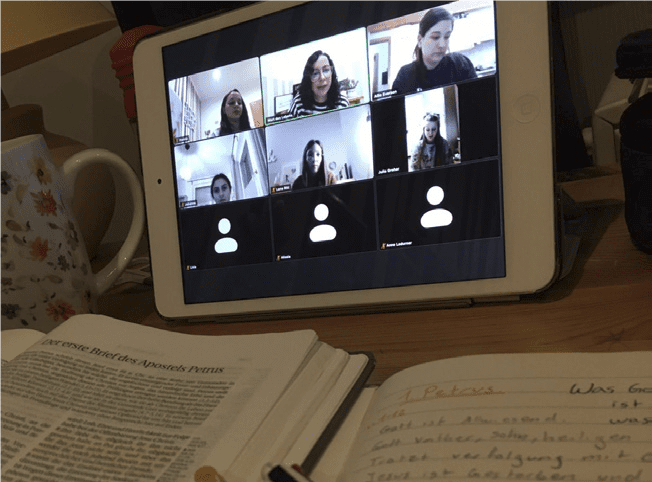 Every week, Word of Life staff and interns logged on to Zoom to run youth group, meet in small groups for discipleship and prayer, and meet one on one with students. But here's where the magic happened: Through the faithful discipleship of staff, the teens in the youth group took the lead in children's Bible Clubs. Austrian Middle and High School students planned programs for elementary students, led Bible teaching and showed up week after week on Zoom to serve these children and their parents.  As they led younger students, they continued to meet with staff and interns and when the doors of the church opened again, they were the first ones there.  
Now the world (and the church!) is mostly open again – and church leaders have noticed the difference between teens who are faithfully discipled, empowered and equipped and those who just show up on Sundays and go home. The Free Evangelical Church association has asked WOL Austria's director and his wife to oversee all youth groups within this Austrian denomination. This development is so deeply hopeful for the move of the gospel in Austria – because when teens are empowered, discipled, loved, and supported, we see massive moves being made for the Kingdom of God! Students want to be a part of what God is doing, and we want to invite them into it as our co-laborers in the gospel.  
Thanks for reading!
Looking to be more involved?