Our team's efforts have continued in Ukraine. Every other day, the guys on our team have been delivering more than 1,000 loaves of bread to distressed cities in the east. This is along with the continuation of evacuation efforts from these dangerous locations. As they have brought this bread to those in need, the team has also brought news of the Bread of Life: Jesus Christ.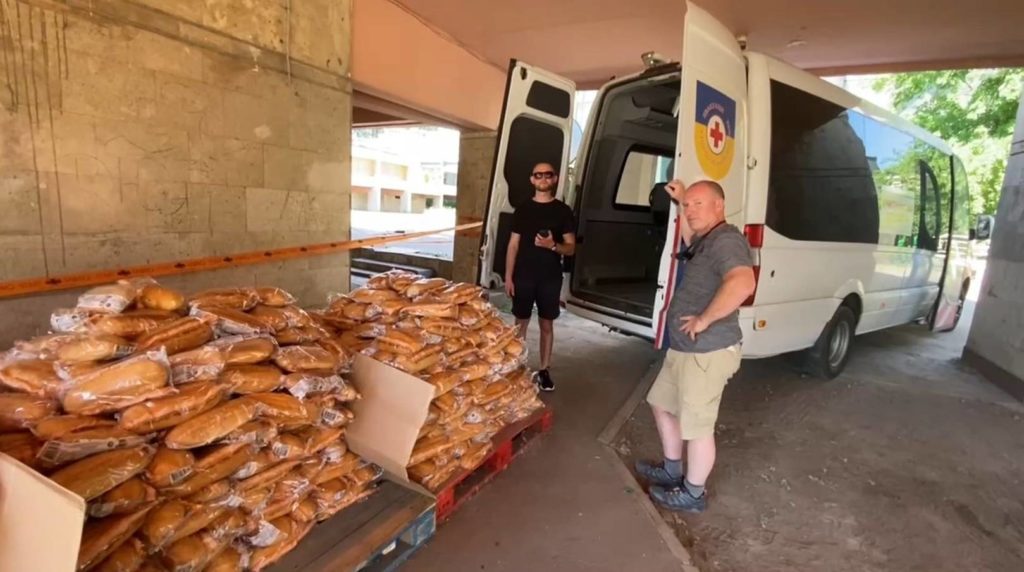 The team has also been able to partner with churches and hold limited events to share the gospel with those in need. At the beginning of June, the ministry was able to hold a children's event, and over 80 children and their families got to hear about the life-changing hope that can be found in Jesus.
Join Us in Praying During the National Weekend of Prayer
Matias Radziwiluk, Director of Word of Life Ukraine, shared with us that this weekend (June 11 & 12) is a national weekend of prayer in Ukraine. With that in mind, he asked that we share these requests so we can join in praying for these precious people. 
Pray for heavenly wisdom for our leaders as they direct our country through these difficult times.
Pray for strength and protection for the soldiers defending Ukraine. 
Pray for boldness and clarity for the Church of Jesus Christ as we share the hope of the gospel. 
Pray for peace to be restored in our country. 
Pray for every person that has suffered from Russian aggression, and pray specifically for those who have suffered loss.